Feature Product: Black Heel Guard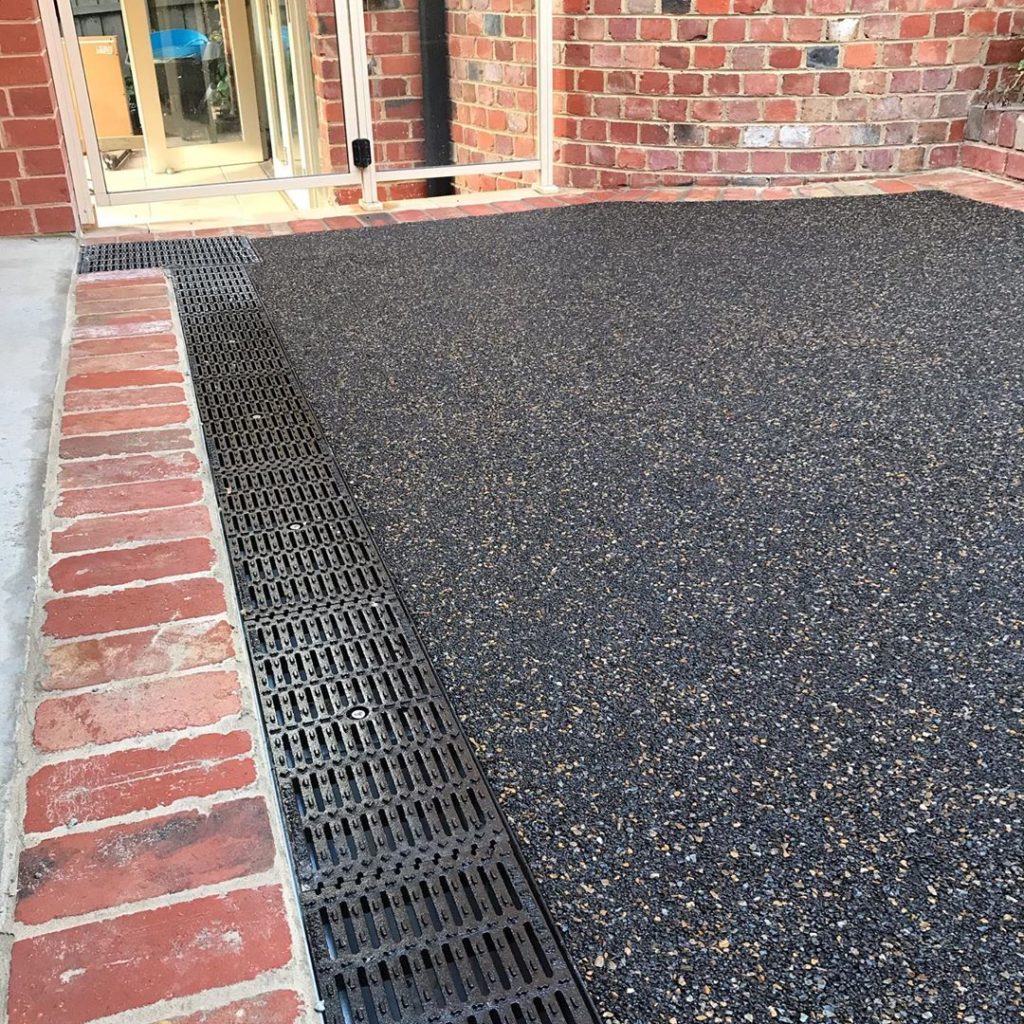 ---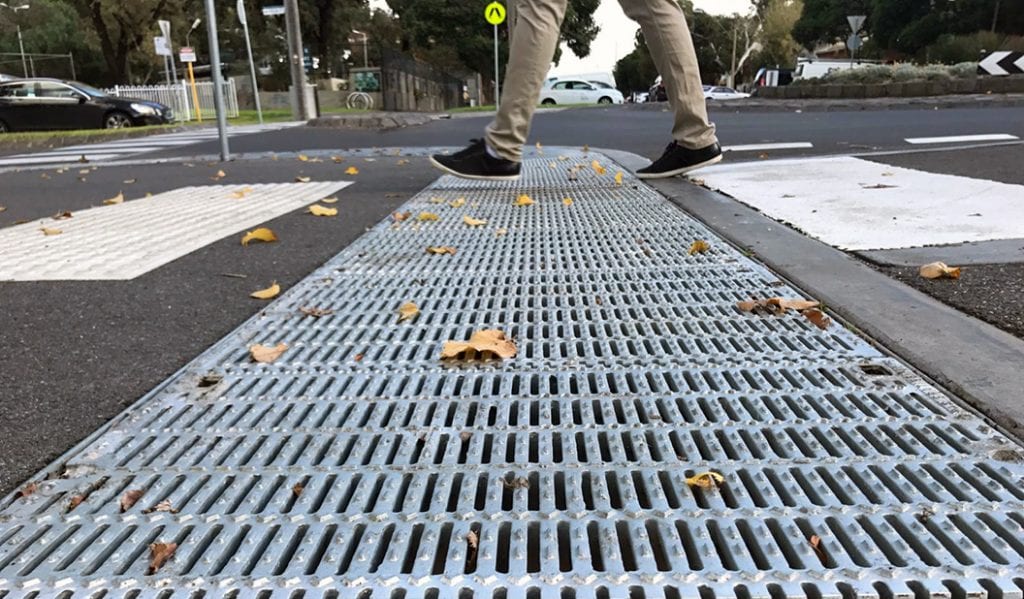 A Little Bit of Information on Trench Grating
R&S Grating stock a large range of trench grating in a variety of styles and sizes. There are two main factors in choosing the best trench grate for any application, the size of the trench and the load rating of the grate.
Click to read more on trench sizing and load ratings.
1. Trench & Grate Size
The size of the trench determines how much water can be captured and held while released through the outlet. While the number and size of outlets changes the release rate of water and is the primary factor in how much water can be carried away, larger trenches can naturally hold more while awaiting discharge. The following trench and grate sizes are carried as stock lines.
2. Load Rating
The types of load that are expected to traverse a trench grate are important in helping choose the most appropriate trench grate.
Typically, residential settings will require a class B (light duty) trench grate. Commercial and industrial sites typically require a class D (heavy duty) trench grate.
The graphic below gives an indication of the recommended class rating for various applications.
Preformed Trench
R&S Grating's preformed trench provides a built in form-work that dramatically decreases installation time. Stocked in a variety of lengths and sizes, preformed trench provides a fast, easy and economical alternative to traditional boxing methods of installing trench grating.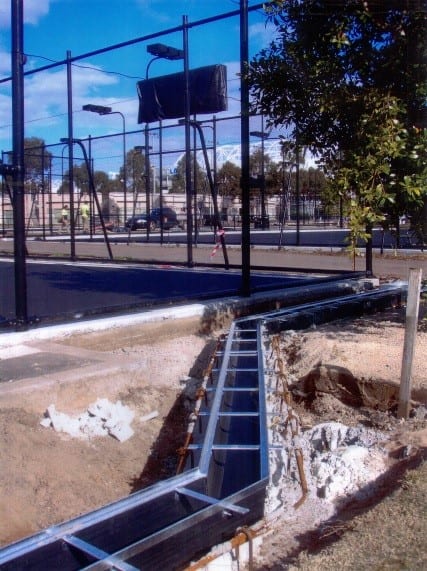 Click to read more on stock lengths of pre-formed PVC trench & installation guidelines.

Stock Lengths of Trench Grating

R&S Grating carry stock lengths of pre-formed trench & frame that can be used to make any overall length required in increments of 500mm. For example, 4.5m can be achieved utilising a 3m section and a 1.5m section. For longer lengths, additional section can be added. The following lengths are carried in stock.

How Pre-formed PVC trench works.

R&S Grating's pre-formed PVC trench is an inbuilt formwork that eliminates the need for labour-intensive boxing on site. The pre-formed PVC trench is non-load bearing after installation, making it an economical alternative to traditional boxing that won't affect the strength of the trench.

The typical application load path sees the grate carry the load to the mild steel frame along the edges, which in turn passes the load to the supporting concrete underneath. This is shown in the diagram below.

Installation Guidelines

There are many ways to install R&S Grating pre-formed PVC trench system, and the best way is usually determined by the site conditions and the final intended application.

---

The most important part to ensure the correct operation of the trench system is that sufficient concrete is poured underneath the mild steel angle frame. The frame will transfer applied loads to the concrete, so it must be properly supported.

---

Below is a guide to rebate sizes and one possible installation method. As many methods of installation work for pre-formed PVC trench, if you're unsure of the best method for your particular application, please give us a call to discuss your options.

Styles of Trench Grating

Heel Guard (Black)

Heel Guard (Galvanised)

EGAL

Weaved