R&S Grating remain open for sales, contactless deliveries and contactless pickups, operating under the following COVID-SAFE plan.
In response to the rising COVID-19 caseload and stage 4 restrictions in Melbourne, R&S Grating have implemented a COVID-SAFE plan. This plan details the changes to standard operations that have been implemented, what is required of staff and what is required of third parties during the course of conducting business with R&S Grating.
STATUTORY REQUIREMENTS
As per order of the Victorian government and stage 4 restrictions, the following are required of all R&S Grating staff and any customer or member of the public engaging with an R&S Grating employee in the course of their duties:
a face mask or covering must be worn at all times, except when impractical (such as when eating).
A minimum of 1.5m distance must be maintained at all times (social distancing).
R&S Grating's staff have been instructed to discontinue engagement with customers or the public if these conditions are not being adhered to.
CONTACTLESS PICKUP ORDERS
All R&S Grating pickup orders are now strictly contactless.
PICKUP HOURS:
MONDAY – FRIDAY: 6AM – 5PM
SATURDAY: 6AM – 12PM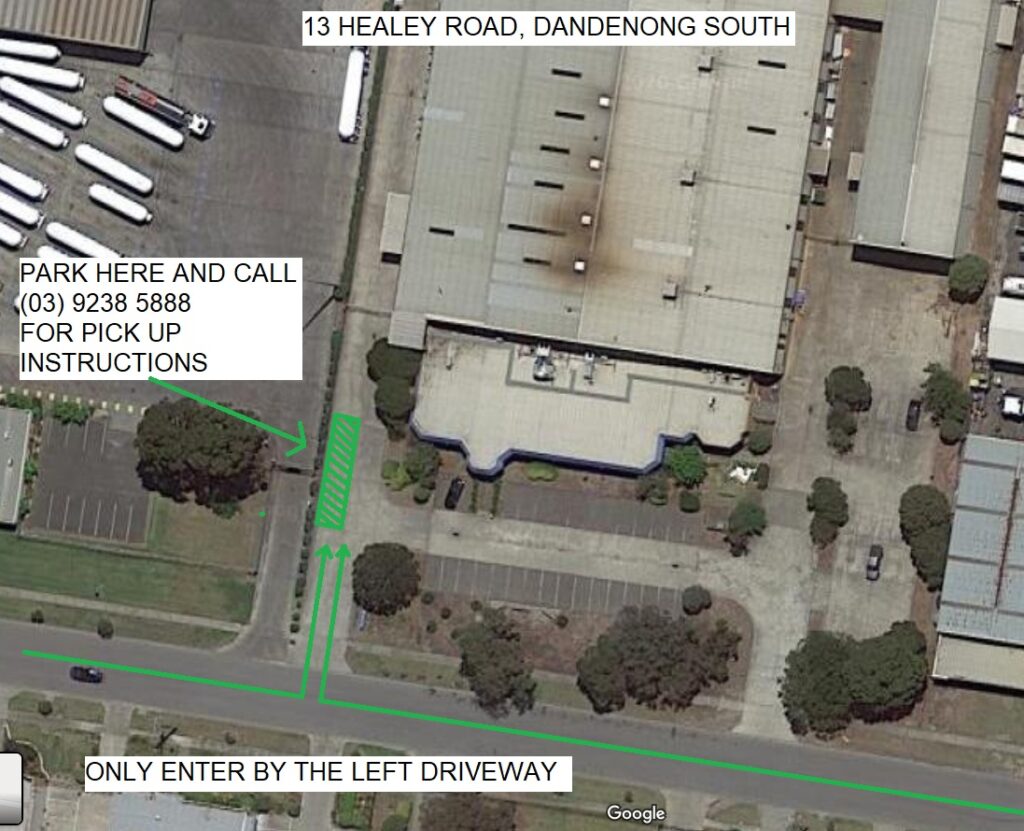 When arriving, please:
Enter the property via the left driveway.
Remain in your vehicle and call (03) 9238 5888.
You will receive further instructions then on where to park.
If you need to clear space on your vehicle for the goods to be loaded, please do this once parked where instructed and return to your vehicle for loading.
No printed delivery docket can be provided at this time. If you would like a copy you can provide an email address for it to be sent to.
Customers who do not remain in their vehicles unfortunately cannot be loaded.
After loading you may exit the vehicle to secure your goods.
At all times while on the premises you must wear a mask or face covering. Unfortunately we cannot serve customers who are not adhering to this rule.
As a result of these procedures wait times and loading times may take longer than normal. R&S Grating thanks you for your cooperation and for helping keep us all safe.

All orders must be placed via our sales team over the phone or by email. You can call us on (03) 9238 5888 or email sales@grating.com.au.

Customers who arrive at the Despatch Office without having placed an order will be asked to return to their vehicle and call the Sales Team to seek product information and/or place an order.

Unfortunately we cannot show people around our showroom or warehouse at this time.
NO CONTACT DELIVERIES
To minimise contact between our delivery staff and the public, we are now offering contact free delivery. Our drivers will unload your order by crane or hand and place it where instructed. In lieu of signing a delivery docket, the driver will ask for the receiver's full name and take a photo of the position where the goods were left. If you would like a copy of this photo/receiver's name, please contact our office. All our drivers are carrying antibacterial hand sanitiser should anyone wish to use some.

We ask that all customers and contacts wear a mask while taking delivery of goods from us.
QUARANTINE GROUPS
R&S Grating has taken the decision to quarantine various working groups within the business to minimise the risk of spread or exposure to COVID-19.

These groups have designated safe zones within the premises and all staff must follow strict guidelines if required to move outside their own safe zone, in addition to the government guidelines on social distancing and hygiene practices while in their own safe zone.

Production is now operating on staggered shifts to reduce numbers in communal spaces and a rigorous cleaning regime has been implemented.

All staff have been strongly encouraged to get tested should they experience any symptoms. R&S Grating is offering a Pandemic Leave payment to all staff should they require testing.
ON SITE SALES
As a distinct quarantine group, our on site Sales Team of Steve Skinner, Neil Ward and Steve Nixon are available to meet customers on site with strict social distancing and hygiene guidelines. Our on site Sales Team are no longer attending the warehouse/factory and limiting their own interactions as much as possible to protect themselves and our customers. On site measures and site meetings are only going ahead where it is safe to do so.
LOOKING FORWARD
As with everyone, we're disappointed to see a return to the threat of COVID-19 in Victoria. We understand that the restrictions we are now imposing on ourselves may begin to impact the quality of our service and lead time. We are doing everything that we can to minimise these impacts, however our top priority remains the safety of our staff, customers, suppliers and the broader community.

Should you wish to discuss anything relating to our COVID-19 response, please feel free to contact us.